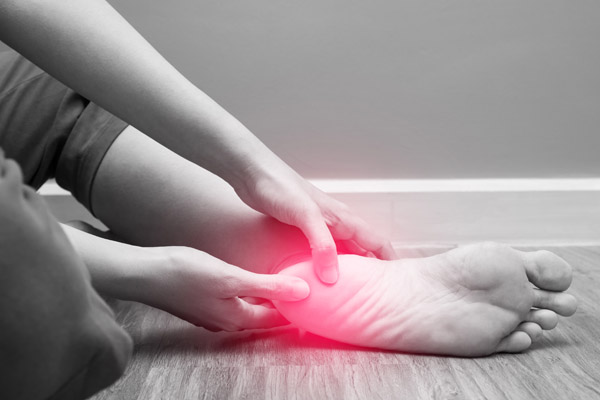 New Life Wellness Center in Myrtle Beach brings relief to foot and heel pain caused by plantar fasciitis, a painful foot condition common in adults of all ages.
New Life Wellness Center offers non-invasive ways to treat plantar fasciitis, by providing manual therapy and adjustments to reduce stress on the foot and relieve pain at the source. We get to the root of the pain, with treatment that can reduce stress on the joints of the foot, including the plantar fascia.
Our plantar fascial treatments break apart the scar tissue irritating the bottom of the foot and give the ligaments and fascia a chance to heal. You will experience reduced pain and inflammation as the foot heals. Above all else, not living with the constant pain and worry of plantar fasciitis reduces your stress level and allows you to do the things you love without fear of pain or injury.
Plantar fasciitis is the thick band of tissue that spans from the heel to the end of your foot. It absorbs the shocks and pressures on the foot during movement. When too much strain or pressure damage the ligament, it tears and causes pain and inflammation.
Common causes include standing for long periods without a break, wearing shoes with poor arch support, excessive exercise and daily activities that put too much strain on the foot.
Chiropractic care helps eliminate secondary symptoms of plantar fasciitis, such as altered gait, pain in other areas of the foot, leg, and knee, and balance problems. By relieving stress on the plantar fascia, patients experience less pain and receive adjustments that help them walk with a regular gait since they no longer have the same degree of pain or discomfort. A corrected gait, or walking pattern, also helps to solidify balance as well.
Begin your foot pain treatments now! New Life Wellness Center is located at 325 Wellness Drive in Myrtle Beach. To make an appointment, call 843-450-7632.