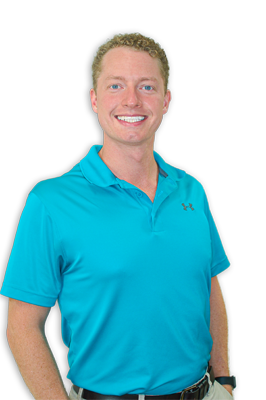 Dr. Alex Rogers is a Grand Strand Native, born in North Myrtle Beach. Growing up, he played several different sports that did tremendous amounts of damage to his body. Because of this, he was adjusted by a chiropractor many times through his youth.
Troubled with chronic knee pain at the age of 17, Dr. Rogers decided to quit playing sports after he went to college. After becoming depressed due to lack of exercise, he sought out help for a new chiropractor who began adjusting his knees and not just his spine. This changed his life and he was able to exercise and play sports again without the hinderance of knee pain.
After experiencing a different side of chiropractic care, Dr. Rogers knew what he wanted to do with the rest of his life. After graduating from Wofford College in 2009, he set off for Life University where he graduated in 2013 with his doctorate in Chiropractic.
Ready to changes lives, he opened New Life Wellness Center Center immediately after graduation and has been changing lives ever since. His specialty is in treating athletes, but he loves taking care of patients of all ages. From as young as two weeks old until well into the golden years, Dr. Rogers primary goal is to make sure that your body is functioning optimally, no matter how old you are.
This means that whether you are two weeks old or 90, he has a plan to help your body function to its highest potential. It's up to you to give him that chance to change your life.