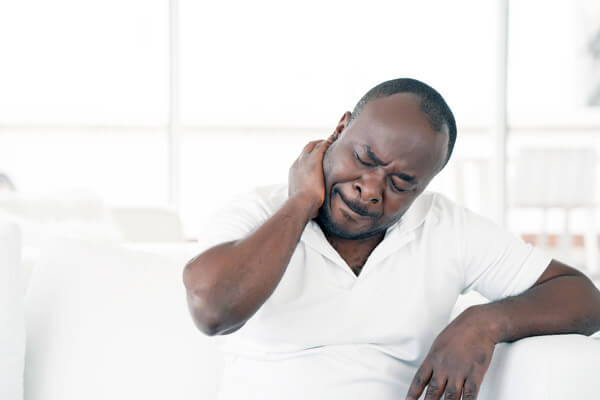 New Life Wellness Center in Myrtle Beach offers safe adjustments and non-invasive solutions to neck pain and related problems in adults of all ages.
Whether your sore neck is from a whiplash injury or just sitting at your desk too much, New Life Wellness Center offers chiropratic adjustments, physical therapy modalities, patient education, manual therapy, nutrition and rehabilitation exercises to address your unique situation.
In some instances, New Life Wellness Center might order tests to help diagnose your condition. An x-ray can show narrowed disc space, fractures, bone spurs, or arthritis. A computerized axial tomography scan (a CT or CAT scan) or a magnetic resonance imaging test (an MRI) can show bulging discs and herniations. If nerve damage is suspected, New Life Wellness Center may order a special test called electromyography (an EMG) to measure how quickly your nerves respond. Based on test results, you may be referred to the appropriate medical physician or specialist.
Why do millions of Americans suffer from neck pain?
Our neck, also called the cervical spine, begins at the base of the skull and contains seven small vertebrae. Incredibly, the cervical spine supports the full weight of your head, which is on average about 12 pounds. While the cervical spine can move your head in nearly every direction, this flexibility makes the neck very susceptible to pain and injury.
The neck's susceptibility to injury is due in part to biomechanics. Activities and events that affect cervical biomechanics include extended sitting, repetitive movement, accidents, falls and blows to the body or head, normal aging, and everyday wear and tear. Neck pain can be very bothersome, and it can have a variety of causes.
Aging, poor posture, osteoarthritis, accidents and/or injuries and obesity are also linked to chronic neck pain.
Begin your neck pain treatments now! New Life Wellness Center is located at 325 Wellness Drive in Myrtle Beach. To make an appointment, call 843-450-7632.